A couple weeks ago I took Milo to the aquarium with some family. I dare say it was the happiest day of his life (he is only two, after all). He was fascinated and thrilled by everything he saw, especially the penguins. I forgot how adorable those chubby little birds are.
"I so excited! I so excited!" He squealed from one exhibit to the next. When you experience something through your child's eyes, it becomes that much more magical.
It was the perfect day.
Until it wasn't.
All at once on the drive home, and for no apparent reason, all the happiness and gratitude I felt that day was swallowed up by this tsunami of sadness. It hit so unexpectedly and with such force that I literally felt sick to my stomach. My head started to spin and darkness consumed me. I was completely blindsided by these feelings of despair and discouragement that weren't there just seconds before. It didn't make any sense.
Oh no, I thought. I'm spiraling into a depression. I can't do this again.
Once we got home, I still couldn't shake the feelings. I felt anxious and paranoid and fearful all night. After I got Milo to bed, I paced around the house, dwelling on my thoughts, sending silent please heavenward for relief and the ability to calm down.
I fell asleep feeling like the world—my world—was ending…..and nothing had even happened!
The very second I gained consciousness the next morning, I remembered my wave-of-sadness-for-no-apparent-reason incident from the day before, and it felt like all of those emotions were hovering over me, just waiting to taunt me.
Again, I prayed for some relief and for the blanket of sadness to just lift. Later in the day while folding laundry, I had the thought, You're not going to feel like this forever.
I believe that was Heavenly Father's answer to my prayers. He was reminding me that the darkness and unexplainable sorrow (the beginnings of another bout of depression) WOULD pass and that everything would be okay. Even though that thought didn't necessarily change how I felt in that moment, it did give me something I hadn't had the night before. It gave me HOPE.
It has been almost fourteen days since the onset of that all-consuming darkness. My brain has felt foggy yet my heart has felt poignantly sad and discouraged. But I keep telling myself that I won't feel like this forever, and clinging to that thought has truly been an act of faith.
There's a poem by Nayyirah Waheed that I love:
i don't pay attention to the
world ending.
it has ended for me
many times
and began again in the morning.
That is exactly how I've felt over the past two weeks—that my world is ending. Is this irrational? Of course. Depression is illogical. But is it real and terrifying in my mind? Absolutely. I love Waheed's poem though. While "the morning" might not literally mean tomorrow morning, because of the Gospel and because of Jesus Christ, we can someday have that bright new beginning free of darkness that we so long for. The Savior is our metaphorical sunrise; He disperses the darkness in our lives with His infinite light.
Sister Sharon Eubank gave an amazing talk about Christ's light last weekend. She quoted the Savior Himself, who said, "I am the light [that] shineth in darkness, and the darkness comprehendeth it not." And then she added, "That means no matter how hard it tries, the darkness cannot put out that light. Ever. You can trust that His light will be there for you."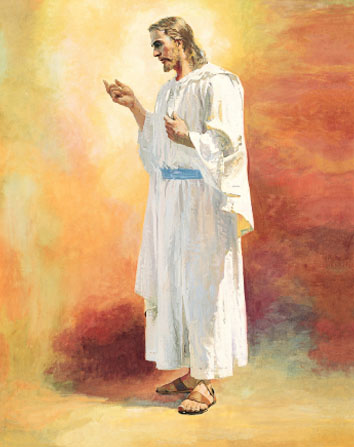 When it comes to depression, I believe that every time someone who suffers is willing to share about it, someone else feels a little less lonely. My goal with this blog has always been to be completely candid about my struggles, but to simultaneously offer hope to anyone who might feel like I do. I was worried when I started writing this particular post that I wouldn't have anything comforting to say. But even as I type this, I can truly feel Christ's light enter my life, easing, ever so slightly, the burden I've carried this month. Those words I felt from on high—You're not going to feel like this forever—ring true in this very moment. I can feel the darkness starting to lift.
May this be a message of hope for anyone who wonders if they are doomed to forever feel what they are feeling right now. I can say with all of the energy of my heart that I know I'm not going to feel like this forever…..and neither are you!